Dumb criminal award: Theft of hotel clothes hangers
Last week, the Dumb Criminal Award went to a drug dealer whose own home CCTV system provided evidence linking him to the drugs he had in his car's trunk, and this week, we already have a winner for this award.
Early in the running was a man who called the NYPD to let them know he was "ready to kill cops right now." The man provided police his address, encouraging them to come on down to be killed. As you might imagine, the police responded, and the situation turned ugly, with the man wielding a knife at police. He was tasered and when the tasering didn't subdue him and he continued to charge at police, he was shot. And while that seems to be an out-and-out winner of this award, I decided to withdraw this man's entry because the situation seemed so outrageous that I can only speculate that he likely was mentally ill.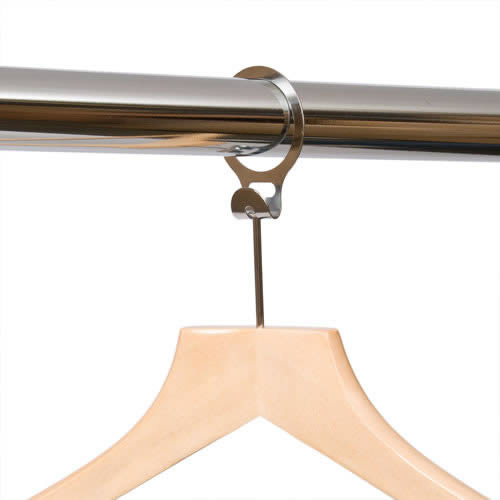 I turned to the next contestant, a man who is this week's winner. A man in the UK is being charged in the High Court with stealing some 40,000 hotel clothes hangers. The Independent has the laughable discourse between the judge, the prosecutor and the defendant (who goes simply by "Chrysler"). And while that banter is wildly humorous, it is not what earns him the Dumb Criminal Award of the Week. Rather, the reasoning behind the award is that hotel clothes hangers in the UK, just like here in the U.S., use a detachable design such that the hanger itself is worthless without the hanger attachment point which remains mounted to the clothes rod (a very simple and effective hotel security measure). Asked why he would steal 40,000 otherwise worthless hangers, the man replied (this is straight from the court archives): "Because I build and sell wardrobes which are specially designed to take nothing but hotel coat hangers." And for that he earns our SecurityInfoWatch.com Dumb Criminal Award of the Week.
Many thanks to Brickhouse Security for tweeting out this outrageous story on Twitter and thereby unknowingly entering this man's alleged actions into the running for the awards. I wonder what he will think of the clothes hanging system in prison, should he be convicted.
Keep them coming folks! And to the criminals: Thanks for making the jobs of security managers and police officers everywhere that much easier!
-Geoff