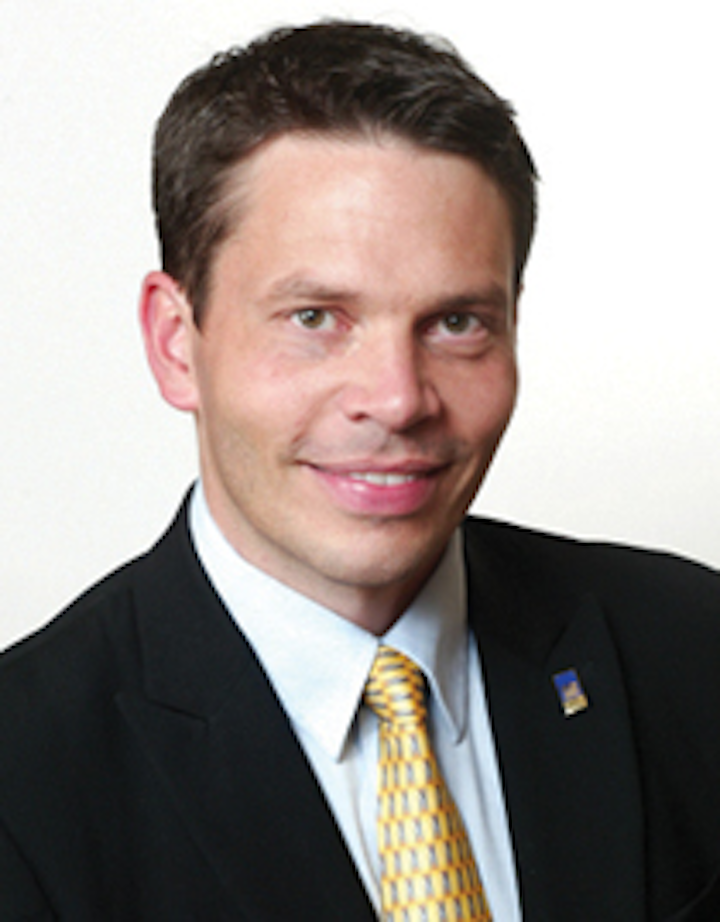 Outsourcing has become quite commonplace in corporate America. One of the driving forces behind this growing trend has been the potential cost-savings that come from relying on third parties to deliver services that lie outside a company's core competencies. Within the IT world, adopting the software-as-a-service (SaaS) business model has helped companies cut capital and staff expenditures and focus resources on those core competencies that drive growth. This has been especially true for small to mid-size businesses that lack the internal expertise required to manage and maintain complex software. Today's tough economic business climate has also accelerated the outsourcing trend.
Cost savings is not the only factor driving this trend. An increasingly mobile workforce has also caused companies to jump on the outsourcing bandwagon. Today, more employees are remotely accessing their companies' computing power and business applications - whether from home or on the road. Technology is also making the shift possible. With SSL protocols and Virtual Private Networks (VPN), companies routinely rely on robust Internet security to protect even their most mission-critical data communications activities, including Internet banking services that many people use. And with the latest DSL, cable and fiber optics technology expanding bandwidth to 10 or even 100MBits/s, networks can easily handle multiple data-intensive applications simultaneously with no performance degradation.
These very same factors that provide the necessary foundation for successfully outsourcing business applications also hold true for outsourcing video surveillance. Yet when it comes to security and surveillance, many security professionals are reluctant to relinquish control to a third party. Their prevailing perception is that outsourcing somehow increases a company's risk. But with all the modern safeguards now in place, that assumption is outmoded.
When Does Outsourcing Surveillance Make Sense?
To answer that question, security managers need to step back and ask themselves where the core competency of their departments lies. Most security departments pride themselves on their expertise in establishing policies to ensure the safety and security of their organization's people and property, and specifying the tools and system to be used to most effectively achieve those goals. But it is highly unlikely that they would put storing video at the top of their core competency list.
In the era of VCRs and DVRs, the physical limitations of the coax infrastructure made it necessary to keep recordings within the building. Managing and maintaining video tapes or upgrading DVR systems and updating virus protection were both time-consuming and costly activities. Additionally, you needed to provide space for all the banks of DVRs, as well as archived recordings. While it was a necessary function, few security departments would consider those tasks core competencies.
Today, with IP-based video, infrastructure is no longer a limiting factor. Networks are more robust, fiber optic cables support greater bandwidths, and advanced Internet security protocols shield video streams from prying eyes. So the recording device no longer needs to be in close proximity to the camera. Once this restriction was lifted, outsourcing the management and storage of video became a viable alternative.
A second question security managers need to ask themselves is whether video monitoring is a core competency. For high-risk centers of activity like casinos and airports, that might be the case. Even some large retail chains have their own corporate investigation centers that remotely monitor video from the local outlets. But for many others, such as small boutiques, bank branches and convenience stores, it might make more sense to outsource video monitoring to those with greater resources and expertise.
(Monitoring the video live, or after incidents, is a core competency for some security departments, but not for others.
Image courtesy of Golf Mill Shopping Center.)
The precedence for outsourcing already exists. Most companies today use a third party to monitor their alarm systems. So turning video monitoring over to a professional service is not such a quantum leap.
An All-or-Nothing Proposition?
One of the benefits with hosted video solutions is that some or all of the functions can be outsourced depending on the needs of the security department. You might decide to monitor the video in-house and outsource video storage to a secure location. Or you could opt to contract with an external central station to monitor the video. Either or both activities could be outsourced to the same company or to separate providers.
For some security managers, the thought of not having a physical bank of DVRs or a stack of VCR tapes close at hand might be stressful. But consider that hosted services today generally deliver a higher uptime and availability than traditional analog solutions. Furthermore, it is highly probable that much of your company's other important digital information - like CRM and HR data - already resides on secure servers outside of the physical walls of your organization. Also bear in mind your company's exposure if there is a fire in the facility in which the video surveillance recordings are being stored, or if there is break-in at a retail store where local recordings reside. Having offsite storage especially ruggedized to protect against disaster or theft might provide peace of mind for an already over-burdened security manager.
Outsourcing Options
When weighing your options for outsourcing, think about what aspects of your video surveillance operation you would like to optimize with third-party expertise.
Hosted video services: Choosing the hosted video services route limits your technology investment to onsite network cameras. The hosted services provider maintains the servers, storage and management system at their own facilities, handling any repairs and upgrades for you. Network cameras are easy to connect to your existing network, which can securely transmit the video to the hosted system. Many of today's cameras also come with onboard features that enable field of view and focus to be adjusted remotely, further reducing the installation time and cost. With advanced auto discovery technology, cameras can be quickly installed and later moved to new locations as needed without having to reinstall them into the hosted video system. Even existing analog cameras can be tied into the system using video encoders.
To most organizations, the ease of installation, the freedom and ease of moving cameras, as well as the lower upfront investment are an attractive value proposition. For investigative purposes, the video can still be monitored internally, or if desired, remotely by a monitoring service provider.
Centralized monitoring: One of the benefits of network video in general and hosted video in particular is that it can be remotely monitored from any location in the world that has an Internet connection and appropriate access to the surveillance system. Centralized monitoring can be an around-the-clock proposition or limited to non-business hours, such as nights, weekends and holidays. In the latter case, the in-house security staff would handle the daytime monitoring.
Central stations enable security departments to benefit from economies of scales. With their large customer bases, central stations are more likely to provide monitoring at a lower cost than if a company's own security department had to staff up to handle that same activity in-house.
Today, an increasing number of central stations that provide alarm monitoring have added video monitoring to their service offerings. The central station responds to an incident and only involves the police as necessary. By using video verification - i.e. video along with the alarm monitoring - the number of false alarms can be reduced. When audio support is also implemented, the cameras can provide two-way communication at the site, further improving the central station's ability to correctly respond to different situations.
(The only upfront investment needed is the locally installed network camera which streams video back to the hosted video service provider over the Internet. Image courtesy of Axis Communications.)
Choosing the Right Outsourcing Partner
Once a security manager chooses the path of outsourcing surveillance, the next question is whether to rely on a single partner to host the video as well as monitor the cameras or divide the task between two separate providers. When choosing an outsourcing partner, a security manager needs to consider several factors:
What is the core competency of the partner you are considering? Is it monitoring, hosting or both?
What is the guaranteed uptime and availability of the system? What is its redundancy?
What other customers does the provider support and will they provide references?
How scalable is the provider's system - i.e. number of video streams and customers currently being monitored and the future capacity of their system?
Changing the Way Security Operates
Hosted video services and central monitoring are already beginning to change the way video surveillance is implemented and managed. By outsourcing these elements, security departments will be able to spend more time on the core competencies that add value to the companies they serve.
And by better managing the finances of the company, reducing capital expenditures and moving more costs to the operations side of the equation, many organizations can get through these tough economic times with increased profitability.
About the author: Fredrik Nilsson is General Manager of the Americas for Axis Communications and author of the book Intelligent Network Video. He is a frequent contributor to Security Technology Executive magazine (where this column also appeared in the May 2010 issue), and his exclusive "Eye on Video" series is available at SecurityInfoWatch.com.
CAPTIONS
Golf Mill: Monitoring the video live, or after incidents, is a core competency for some security departments, but not for others.
Image courtesy of Golf Mill Shopping Center.
Hughes: The only upfront investment needed is the locally installed network camera which streams video back to the hosted video service provider over the Internet.
Image courtesy of Axis Communications.