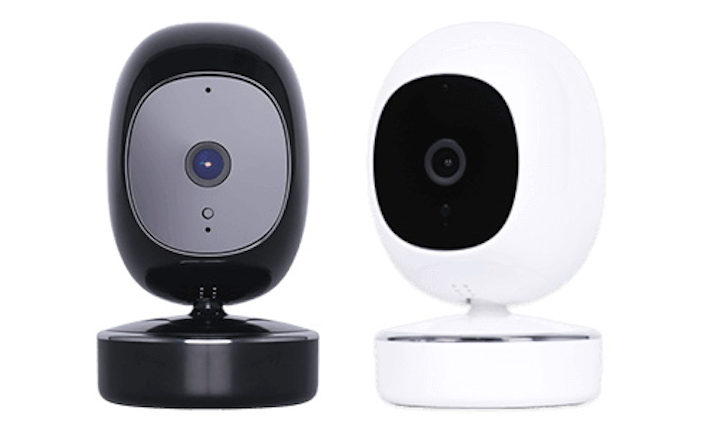 LAS VEGAS, Nev. - January 7, 2019 – SimShine has announced the next generation of home security at CES 2020 with the launch of the SimCam 1S, a powerful new incarnation of their groundbreaking on-device AI security camera.
Originally launched in 2018, SimCam has seen enormous success by providing rock-solid security and smooth user experience.
While major smart home security brands have seen their cameras hacked and weaponized for harassment – spying on unsuspecting residents– SimCam users have slept soundly knowing that their data not vulnerable streaming over the internet.
Instead, the SimCam 1S processes data with AI only on the device, protecting user privacy with bank-level encryption. Not only does the SimCam not require a monthly cloud service fee, but the device is priced at an affordable $129.
Building on the success of the flagship SimCam, the latest SimCam 1S model maintains its essential features of the flagship product while also bringing an all-new vision processor with 10X computing power and lower power consumption. 
"The SimCam 1S builds on proven technology to provide users with a home security system that will protect their personal data and privacy while also alerting them to potential threats," said SimCam CEO Aaron Zhang. "Security devices should provide users with a sense of safety not concern about a potential data breach."
SimCam 1S is the latest addition to a fleet of security cameras that includes the SimCam Alloy, the waterproof outdoor AI smart security camera; the SimCam Ango, the wire-free AI doorbell with extended wifi range; and the SimCam Baby, a specialized baby camera that will allow watchful parents to protect their newborns from any potential injuries. 
SimCam will hold a SimCam 1S product demonstration with Google Assistant, Amazon Alex, and IFTTT during CES 2020 at Booth 26808 of South Hall 2 at the Las Vegas Convention Center throughout CES 2020. 
Prospective buyers will be able to see updated features like advanced facial and body recognition, which notifies SimCam 1S owners each time someone enters their space while also sending alerts every five minutes if the person return. 
Facial recognition relies on a single snapshot to identify those on-screen, including someones inside profile. The SimCam 1S also has the capability to recognize pet and nearby vehicle movement in the vicinity of the camera, and notify users of the presence of unknown automobiles idling nearby. 
The SimCam 1S comes with a host of features that include: 
Encrypted data: SimCam processes video locally on the device with bank-level AES-128/256 encryption and live stream through a secured P2P connection. 
Object tracking:

Users can draw a frame on the camera's viewfinder to select an object. SimCam 1S will let you know when it is removed.

360-degree tracking:

Standing on a motorized gimbal, SimCam 1S can automatically pan to follow a person or pet on the move. Users can also manually pan the camera to broaden its monitoring area.

AI activity zone:

SimCam can alert users to the activities of persons, pets, and cars only in an area of interest.

Free rolling local storage:

Rolling storage in an inside SD card allows users to view the complete video history without paying a monthly fee.  

Higher compatibility:

SimCam 1S works with its companion app but it can also stream live video on Alexa Echo Show, Google Nest Hub and third-party apps like Synology and Ispy.

1080P recording:

Powered by Ambarella CV25's image signal processor, SimCam 1S delivers detail-rich images in full HD. Starlight night vision allows users to easily identify people in pitch black up to 50 feet.

Lag-free live stream:

H265 encoding ensures a smooth live stream, even if there is a rapid motion in the footage.

Two-way audio:

Hear and speak to family and friends with noise and echo suppression.

Geo-fencing:

Automatically disable alerts and recording upon returning home.
Request More Information
Fill out the form below to request more information about SimCam 1S AI Security Camera.
---