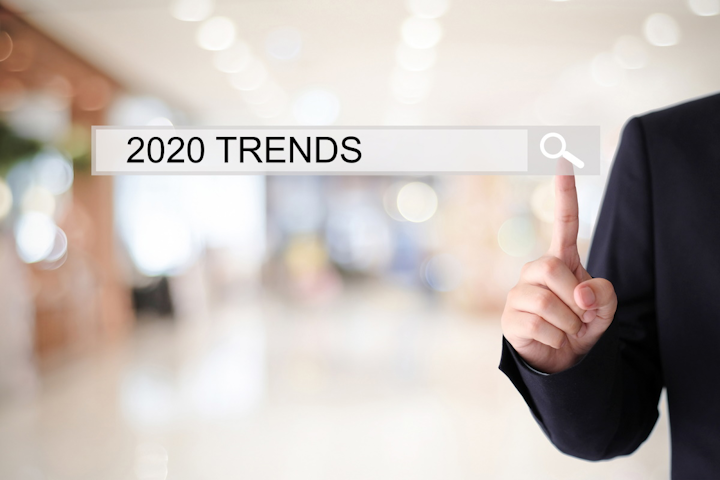 (Image courtesy bigstockphoto.com)
The security industry has undergone a whirlwind of change relative to technology innovation and market dynamics in recent years. For decades, the business model for manufacturers, integrators and end-users was a straightforward proposition: the end-user picked a product – video surveillance, access control, intrusion detection, etc. – that fit the needs of their application; the integrator installed said product on the customer's premises, often accompanied by a maintenance contract; and, that product was used until it reached the end of its lifecycle or no longer met the organization's security requirements.
This model, while still prevalent in most corners of the industry, has been turned upside down by the introduction of cloud services which shifts spending on security systems from a large, upfront capital expenditure to an ongoing operational cost paid on a monthly, quarterly or yearly basis. Demand for these types of offerings, which also largely takes the maintenance burden off of end-users, is only expected to increase; in fact, a recent report from market research firm Memoori, forecast the market for Video Surveillance-as-as-Service (VSaaS) and Access Control-as-a-Service (ACaaS) will grow at between 15% to 20% over the next several years.
In addition to the cloud, trends surrounding machine learning (ML) and facial recognition solutions have also garnered numerous headlines recently and will likely continue to dominate industry conversations in 2020 and beyond, due not only to their potential to change the industry's technology paradigm but the controversy they tend to generate among privacy and civil liberties advocates.  
SecurityInfoWatch.com (SIW) recently reached out to a number of industry experts to get their take on these and other trends that are expected to impact the industry in 2020 and beyond.
The Panel:
Rick McCullough, President, PSA Security Network
Tim McCreight, CPP, Chief Security Officer and Acting Director, Corporate Security, City of Calgary; 2020 ASIS Global Board of Directors Member
Scott Schafer, Chairman, Board of Directors, Security Industry Association (SIA)
Jake Parker, Senior Director of Government Relations, SIA
What technology trends do you expect will have the biggest impact on the industry in 2020?
McCullough: Artificial intelligence (AI) technology will have the biggest impact on security in 2020. In 2019, PSA learned of a wide variety of existing and potential partners using AI in their solutions to solve an abundance of challenges from concealed weapons, cybersecurity, facial recognition, license plate recognition and more. Some of these technologies are improvements on existing solutions, others are still in development, and other solutions will be released in the marketplace in 2020. The one certainty is that artificial or augmented intelligence is here to stay and will be part of our ongoing security lexicon.
McCreight: One of the bigger trends we're going to see is the continued growth of IoT and the blending of IP enabled security devices on corporate networks.  It's been a consistent trend I've seen over the past few years – organizations are reducing costs and increasing accessibility to their security devices by incorporating them into the enterprise IT environment.  The issue, though, is trying to enforce greater security on these devices.  Security integrators/manufacturers need to consider a more secure approach to developing products, taking cues from the software industry.  Philosophies like Secure Software Development Lifecycle (S-SDLC) and other methodologies can help manufacturers and integrators appreciate the types of controls that need to be in place to secure an IP enabled device.
Schafer: In SIA's 2020 Security Megatrends report – which defines the top 10 factors influencing both short- and long-term change in the global security industry – cybersecurity was identified as the predominant trend shaping the security industry for the second year in a row. Focus groups and survey data from industry business leaders, association leadership, key volunteers and Securing New Ground (SNG) conference speakers resoundingly noted the need to address cyberattacks proactively in a changing, open connectivity risk landscape and an age in which new threats are coming from every angle. Cybersecurity is now a more important part of the design and purchasing decisions for physical security products. C-suite executives and practitioners are evaluating the cybersecurity of the devices on their networks, and encryption and cybersecurity insurance are becoming more important business decisions and priorities for manufacturers, resellers and end-users.
Likewise, what trends do you believe will have the greatest impact on the market from a business perspective in the new year?
McCullough: Managed services will have the largest impact on integrators' businesses in 2020. Working a recurring revenue model into an existing business strategy will be one of the biggest shifts seen in our industry in years. It will take time for integrators to make the transition, but they can start by slowly incorporating this model into their business plans. We will look back many years from now and see 2020 as the year integrators' business models saw the largest change from box sales to a subscription-style model. Many other industries have already seen this change.
McCreight: One of the trends we're seeing now and will continue to grow is the use of analytics on Big Data or Data Lakes.  We're collecting massive amounts of data now – from camera images, to card access records, to network logins.  There's value in collecting this data, but the trick is how do we take all these disparate records and begin to identify gaps in our control frameworks?  Analytics are key.  We need to create data sources that can be readily absorbed by analytics engines and develop use cases that will identify gaps in our control frameworks.  This means that vendors and developers need to look at these data points holistically.
Schafer: AI will be the most transformative evolution globally and not only in the security industry. Constant connectivity has created more inputs and real-time data than ever before, and AI has tremendous potential to improve lives, solve problems and create a better world. AI affects every part of the security market – at SNG 2019, over 79% of security technology developers and manufacturers said some to all of their product development roadmaps are tied to AI. The technology is driving advancement in facial recognition and video surveillance, can help address growing cybersecurity concerns, is advancing identity and credentialing and transcending people and automation processes across enterprises.
Given the furor we've seen this year over the use of facial recognition and data privacy, what do you think 2020 holds in store as it pertains to regulations that could affect the industry? 
McCullough: While GDPR has been in effect for some time now, California's version (CCPA) goes into law in 2020. Those who do business in California will be working to comply. It is safe to assume other states will follow suite in 2020 as well. It's clear that data privacy legislation is here to stay. With the development of AI technologies, legislators will also be working to implement regulations that could have big impacts for our industry.
McCreight:  We're going to see the beginning of regulation regarding the data we collect, and how we "use" this data for our security programs.  We've seen how global legislation (i.e. GDPR) has impacted how we look at privacy.  Similar legislation is being considered for other countries outside of Europe, so it's on us as a profession to get ahead of these legislative requirements and begin assessing how we collect, store, and use data within our security programs.
Parker: We expect that activist groups will continue to saturate the media with misinformation about facial recognition, and the campaign to convince policymakers to ban use of the technology at all levels will result in the introduction of new legislation, particularly in state legislatures. Industry organizations, including SIA and other stakeholders, however, are now coming together to protect beneficial uses of facial recognition technology, dispel misconceptions and work with policymakers to ensure the technology is used safely, accurately and effectively and governed in an ethical, responsible way that addresses fears about the potential for misuse.
Do you think there is anything flying under the radar – new legislation, regulations, technology, etc. – that could have significant implications for the industry in the coming year?
McCullough: There are potential bills and ongoing regulations that take place at the state level that system integrators need to be aware of; much of this has to do with who is certified and licensed to install security and network products.  Workforce development is an ongoing and significant issue for the security market. Finding, developing and keeping talented professionals will continue to have an impact in 2020. Also, the growth and popularity of consumer electronics will continue to have an impact on our industry as will the "do-it-yourself" trend.  Consumer awareness and acceptance of high-tech products will bring increasing pressure on our traditional manufacturers to keep pace with advances and features that consumers are using in their personal lives.
McCreight: We're just starting to see how artificial intelligence and machine learning can make an impact to our profession. We haven't explored many use cases for AI and ML, but we can see how some of the approaches can reduce our time to respond to incidents and collect more meaningful data to make a business decision regarding risk. If we can extrapolate what we've seen in other industries, imagine what an AI platform can do for responding to cybersecurity incidents or using ML to help execute tedious requests for access control.  The issues we need to consider regarding these newer approaches is ensuring we can trust the data used to make a decision or execute a command.  That's where I see us spending more time in the future – validating the data and making sure the smart folks creating these impressive mathematical algorithms aren't hiding something malicious in the decision-making engine…that's what worries me.
How have the Trump administration's tariffs on Chinese good and the recent blacklisting of Hikvision and Dahua changed market dynamics recently? How do you expect this to evolve in 2020 and beyond?
McCullough: Stating the obvious, if your business centers around federal government or critical infrastructure work, then you need to be aware of these recent government decisions and adapt your selling model accordingly. Time will tell if these actions will spawn additional developments or restrictions. The bottom line is to be aware and well read on the happenings in our industry.
Parker: After having been in place for about nine months, the additional 25% tariff of key security products like cameras and alarm system components is having a significant economic impact on security companies that are highly dependent on Chinese suppliers. Ironically, the tariffs have put smaller U.S. companies sourcing products from China at a disadvantage with larger Chinese competitors that can absorb the cost. Unfortunately, it's unclear how close the United States and China are to a trade deal that would result in lifting the tariffs or how soon this could happen. This uncertainty surrounding the tariffs, combined with the recent federal procurement prohibitions on China's largest camera manufacturers, has led many security companies to explore or begin the process of shifting contract manufacturing to other locations.