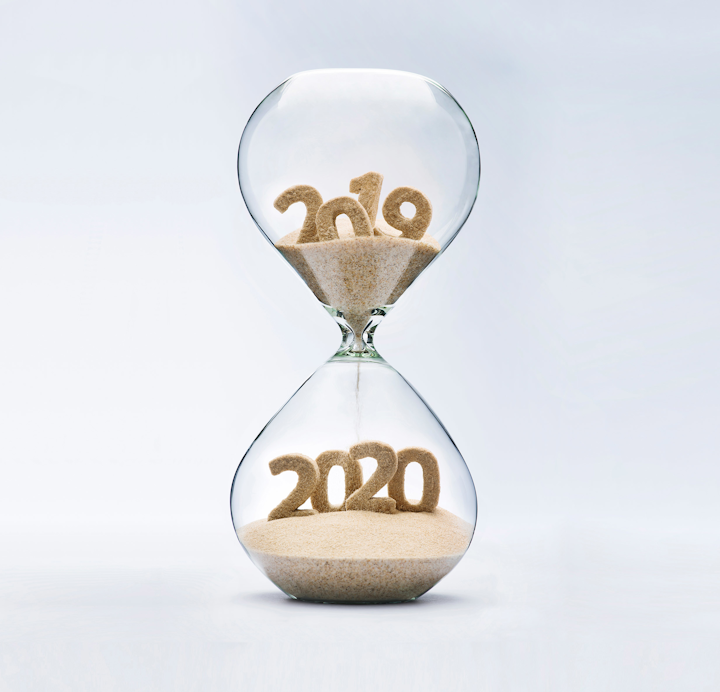 Illustration: Getty Images
To say that 2019 was an impactful year for the security industry would be an understatement. As in years past, the market saw its fair share of mergers and acquisitions (M&A) among both vendors and integrators. Two of the industry's stalwart video surveillance brands, Pelco and Panasonic, were sold to private equity firms, while Convergint, ADT Commercial and Allied Universal continued to increase their footprint in the commercial integration space with a slew of different acquisitions.
Aside from M&A, there were also several other developments that will likely have widespread ramifications on the industry for years to come. Chief among them is the Trump administration's ongoing trade war with China and the blacklisting of Hikvision and Dahua. Though direct impacts from the tariffs levied on Chinese goods have been somewhat muted thus far, many industry analysts believe that could change if a trade agreement between the countries is not reached soon, given the sheer number of security product components impacted.
On the residential side of the market, DIY solutions continue to proliferate and change the dynamics of the business; however, most analysts remain optimistic about the state of the industry and the opportunities that await integrators who are willing to embrace change.
"Demand is at an all-time high for integrators – the economy is strong and capital market conditions are favorable," says Henry Edmonds, President of The Edmonds Group LLC, a specialized investment bank focused on recurring revenue businesses with a particular emphasis on the security alarm, the PERS industry and related verticals.
As we look back at 2019 and ahead to 2020 and beyond, here are the three biggest trends that analysts say are impacting the security industry and integration businesses in particular:

1. Consolidation Continues
Commercial
One of the biggest trends in the industry in recent years has been increased consolidation among integrators. On the commercial side, Convergint, for example, has acquired more than 30 different companies since the beginning of 2015, while ADT has purchased at least a dozen firms since 2017 – all of which have been rolled into the "ADT Commercial" umbrella announced at ISC West 2019.
While these two companies have been among the busiest on the M&A front, they were certainly not alone in 2019. Looking to broaden its suite of services beyond manned guarding, Allied Universal acquired Dallas-based super regional Securadyne Systems in April, followed by three more 2019 tuck-in integrator acquisitions (Midstate Security, Shetler Security and Advent Systems) – all forming the company's new Technology Services Division, headed by Securadyne founder Carey Boethel.
Allied Universal, like Securitas before it – which acquired Diebold several years ago to create its own electronic security services division – points to the trend of companies looking to become a one-stop shop for end-users looking to staff their guard services while integrating technology solutions. Another example in 2019 would be distributor Cook & Boardman Group's April acquisition of integrator A3 Communications.
"In the enterprise space, which is where (we) operate primarily, (the one-stop shop concept) is very common; in fact, it is the norm not the exception," Boethel told us in an exclusive interview at the September GSX show. "Customers understand and appreciate the virtues of having a service provider that can provide a number of different solutions."
Despite this accelerated pace of M&A and the number of regional and super-regional integrators being brought under the umbrella of large national and multi-national firms, industry observers say that the industry remains highly fragmented and will remain ripe for further consolidation in 2020.
"Commercial-centric M&A seems to be on an uptick, and I believe it will continue," says Peter Giacalone, President of Giacalone Associates, an independent security consulting firm. "It is obvious through my experience and some public statements that the money is starting to focus more on the commercial side and moving away from residential markets. With lenders and private equity shying away from residential while remaining bullish on the industry, I believe you will see more deals on the commercial side both through M&A and maybe some new entrants."
Edmonds says the numerous acquisitions made by Convergint, ADT and others has also led to good valuations for companies which is likely to continue resulting in further industry M&A. "With additional domestic and international players pushing to get in the market and favorable capital market conditions for commercial companies, we expect to see continued strong M&A active in 2020," he adds.
Though there are fewer independent integrators providing service to the industry today than there were just five years ago, Jon Cropley, a Senior Principal Analyst for Video Surveillance at IHS Markit, concurs that the market remains highly fragmented; in fact, IHS estimates that 15 largest integrators only accounted for about 15% of global revenues in 2018.
"Many merger and acquisition deals are done to gain a physical presence within a geographic or vertical market. This is a major reason why companies such as ADT and Convergint Technologies have been making acquisitions of a high number of small regional companies," Cropley says. "There is plenty of room for further consolidation in 2020."
Additionally, demand for integration services is only expected to grow exponentially in the years ahead. The total market for security system integration (design and consultancy, installation, maintenance, and security equipment), according to IHS, is estimated to have been worth $73.6 billion in 2018 and is forecast to grow to $103.4 billion in 2023.
According to Jim McHale, Managing Director of Stockholm-based market research firm Memoori, integrators realize that to stay competitive they need to "up their technology to meet the expectations" of end-users but many simply don't have the financial means to do so which has subsequently led to the increased M&A activity the market is currently experiencing. McHale agrees with Giacalone that private equity dollars will continue to flow into the commercial side of the industry and that more integrators will engage with these firms in 2020.
Residential and Smart Home
Integrator consolidation in the residential (and small business) space in 2019 peaked in June, when Vector Security acquired Nashville-based ADS Security – a company which itself has acquired more than 30 different alarm firms across the Southeast since 2014.
In addition to DIY and major disruptive companies entering the residential security market (more on that in our second trend), one transaction made in the summer of 2019 has turned some heads, and it may signal the beginning of a new approach to integrator consolidation.
In August, Presidio Investors announced a $75 million private equity investment that merged 15 independent smart-home design-build firms to launch a national network of luxury technology integrators called Bravas LLC. Each of the 15 independent business owners – in this case, mainly A/V and smart home integrators – retained a major stake in the merged company.
"To have an investment platform operating as one national brand changes the way business is done in our industry," Ryan Anderson, owner of Kansas City-based Elevated Electronics and CEO of Bravas, said in a statement. "We are stronger together, sharing local and national resources that shape our ability to accelerate growth and improve the homeowner experience."
The August 2019 merger of SnapAV and Control4 was another major consolidation in the smart home space.
Vendors and Distributors
While there continues to be a vibrant market for M&A among integrators, the same cannot be said of product manufacturers. According to McHale, Memoori's most recent report on the market revealed that in 2019, spending on mergers and acquisitions actually fell their lowest recorded levels since 2003.
As mentioned, the two major changes in the video surveillance space were the acquisitions of Pelco and Panasonic by private equity firms. Additionally, Qognify started 2019 by completing its acquisition of OnSSI; and Alarm.com acquired OpenEye. Motorola and FLIR made notable tuck-in acquisitions, but overall activity paled in comparison to previous years, when ownership of companies like Axis Communications changed hands. 
In access control, ACRE stayed busy, following its late 2018 acquisition of Open Options in April by buying RS2 Technologies; ASSA ABLOY acquired LifeSafety Power; and Sargent & Greenleaf was acquired by a private equity firm.
Finally, in a story that will be spilling into 2020, a bidding war for Anixter is happening right now between a private equity firm and rival distributor WESCO. (UPDATE: As of Jan. 14, WESCO has won the bidding).