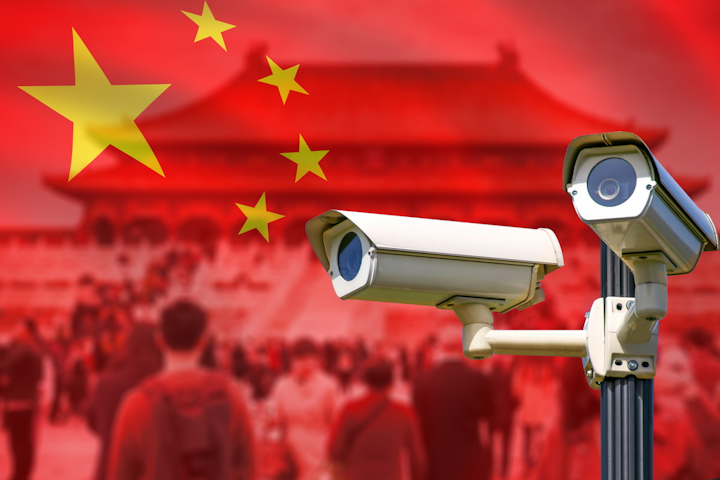 (Image courtesy bigstockphoto.com)
Less than two months after a ban that prohibits federal agencies from purchasing their products officially went into effect, the Trump administration is taking punitive action yet again against Hikvision and Dahua, as the U.S. Department of Commerce announced on Monday that the companies were being placed on its "Entity List" along with 26 other governmental and commercial organizations for alleged human rights violations.
The Entity List is essentially a government blacklist that prohibits U.S.-based businesses from exporting their products to the named organizations for what the government is claiming is their role in China's campaign against Uighurs and other predominantly Muslim ethnic minorities in the country. In addition to Hikvision and Dahua, several other artificial intelligence (AI) and facial recognition firms relevant to the video surveillance space were added to list, including Megvii Technology, SenseTime, Yitu Technologies, and Yixin Science and Technology Co. 
"The U.S. Government and Department of Commerce cannot and will not tolerate the brutal suppression of ethnic minorities within China," Secretary of Commerce Wilbur Ross said in a statement. "This action will ensure that our technologies, fostered in an environment of individual liberty and free enterprise, are not used to repress defenseless minority populations."
Although the naming of these companies to the Entity List is not an outright embargo, the rule will require government approval before any U.S.-based company can sell goods to them in the future.
"For all 28 entities, the license requirements apply to any transaction in which items are to be exported, reexported, or transferred (in country) to any of the entities or in which such entities act as purchaser, intermediate consignee, ultimate consignee, or end-user," reads the rule issued by the Department of Commerce. "In addition, no license exceptions are available for exports, re-exports, or transfers (in-country) to the entities being added to the Entity List in this rule." 
Hikvision said that the move would not only hurt the company's business partners in the U.S. but also the nation's economy. 
"Hikvision strongly opposes today's decision by the U.S. government and it will hamper efforts by global companies to improve human rights around the world. Hikvision, as the security industry's global leader, respects human rights and takes our responsibility to protect people in the U.S. and the world seriously," a company spokesperson said in a statement. "Hikvision has been engaging with administration officials over the past 12 months to clarify misunderstandings about the company and address their concerns. In January 2019, Hikvision retained human rights expert and former U.S. Ambassador Pierre-Richard Prosper to advise the company on human rights compliance. Punishing Hikvision, despite these engagements, will deter global companies from communicating with the U.S. government, hurt Hikvision's U.S. businesses partners and negatively impact the U.S. economy."
In a statement posted on its website, Dahua called on the Trump administration to reconsider its decision, which it said lacked "any factual basis."
"As a global business entity, Dahua adheres to the business code of conduct, and follows market rules as well as international rules," the statement read. "Dahua is actively working to ensure our investment and business operations around the world to comply with all applicable laws and regulations. Regarding such decision of U.S. government, we have actively taken various measures, and we will continue providing outstanding products and services to our customers."
At least one immediate industry impact the action will have on Hikvision and Dahua will be their ability to take part in the work of industry standards development body ONVIF. In a statement provided to SecurityInfoWatch, the organization confirmed that the companies' membership would be suspended, as it did when member company Huawei was added to the Entity List.  
"Member companies subject to U.S. Export Administration Regulations (EAR) will have its access to certain members-only information suspended," the statement read. "This includes a member's ability to submit additional products for conformance or allow their representatives to participate in the work of ONVIF." 
Long-Term Outlook
Danielle VanZandt, Industry Analyst for Security, Aerospace and Defense at Frost & Sullivan, says the White House's previous focus on Huawei and ZTE was a signal that additional action was going to be taken against Chinese tech firms was forthcoming.
"Dahua and Hikvision's inclusion in this blacklist is influenced by the same policy goals, as well as an extension of bans already in-place against them," VanZandt explains. "While both companies were technically 'banned'  by the U.S. government in 2018, this ban only served to confuse integrators, installers, and end-users of these cameras on whether the ban was restricted to new purchases or forced sellers to end all sales and replace existing equipment with a different brand.
"This confusion has never been solved, and now, the government has moved from a ban to a blacklist, still without much clarity on what these next steps should be," VanZandt adds. "Supply chain partners, distributors, and integrators must now figure out whether they have to take these additional and costly steps of re-equipping end-users, while partners may need to re-evaluate their partnerships with Hikvision and Dahua, at least when it comes to the U.S. market."
When it comes to the potential impact that this action could have on Hikvision and Dahua directly, VanZandt says that remains to be seen.
"The two maintain their dominant position among global surveillance providers, easily eclipsing other vendors. While there had been chatter about the 2018 ban causing a ripple effect globally, these effects never materialized and Dahua and Hikvision did not suffer significant revenue or customer losses," she adds. "Whether blacklisting by another major economic power could cause it's own ripple effect and trigger new bans by other European or Asian markets will be something to watch in the coming months."
Impact on Hikvision and Dahua Partners
News of the blacklist has already had a ripple effect throughout the security industry. Ambarella, a manufacturer of system-on-chips (SoCs) for surveillance cameras, saw its stock drop by more than 11% following the Department of Commerce's announcement. A report from Seeking Alpha noted that Hikvision accounts for a percentage of revenues in the high teens for the chip manufacturer.
It remains to be seen if this news will have a negative effect on other chip manufacturers, as well as for other U.S.-based video surveillance component makers – such as hard drive manufacturers and lens makers – who place their technology into Hikvision and Dahua cameras and NVRs.
"Since major exporters cannot easily obtain export licenses for the 28 companies, new physical inventory of products will be difficult to transit to the U.S.," Steve Surfaro, longtime SecurityInfoWatch contributor and Chairman of the Security Industry Association's (SIA) Public Safety Working Group, says. "This does not affect existing inventory or software solutions."
Joel Griffin is the Editor-in-Chief of SecurityInfoWatch.com and a veteran security journalist. You can reach him at joel@securityinfowatch.com.   
Paul Rothman is Editor-in-Chief of Security Business magazine. Access the current issue, archives and subscribe to the magazine at www.securitybusinessmag.com.