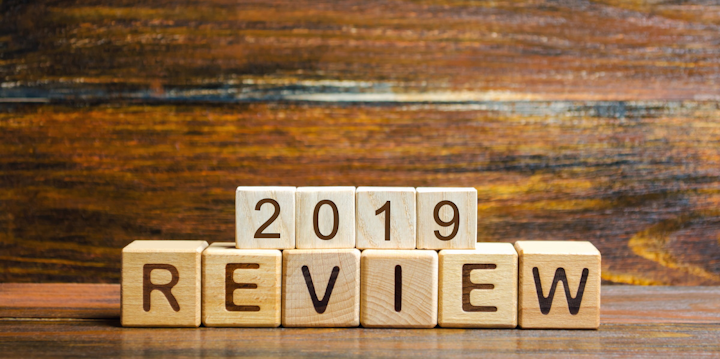 (Image courtesy bigstockphoto.com)
As we get ready to turn the page on yet another year, it is important to reflect on the events that will undoubtedly shape the security industry for years to come. There were certainly a significant number of mergers and acquisitions throughout the market once again in 2019, as increased consolidation continues among both service providers and product manufacturers.
Unlike in past years, however, private equity played a much more prominent role in making these deals happen. Just a decade ago, industry deals were largely marked by multi-national conglomerates looking to broaden their portfolio of offerings. Today, some of those same companies are now heading for the exits.
In the residential and small business sector, companies like Amazon continue to make their presence felt among traditional alarm dealers with the release of new, user intuitive technologies. Of course, 2019 was also marked by a number of mass shootings and terror attacks that will drive increased demand for security technologies in the future.       
In what has become an annual tradition here at SecurityInfoWatch.com, here are the top 10 most-read stories of 2019:
1. Interlogix Closes its Doors
Residential and commercial security products maker Interlogix caught the industry by surprise in September, when it announced to its employees and dealers that it had begun the process of winding down its operations in the U.S. and Canada and would no longer manufacture new products by the end of 2019. Interlogix's parent company, UTC (now Carrier), revived the brand nine years ago following its acquisition of GE Security and it has consistently been among the top providers of intrusion alarm equipment; however, while the company thrived in the alarm panel space, analysts say it struggled to keep pace in smart home segment.
2. Hikvision, Dahua Blacklisted
Following last year's passage of the National Defense Authorization Act (NDAA) that included a ban on the deployment of Hikvision and Dahua products in federal installations, the Trump administration took further action against the two video surveillance giants in October as the U.S. Department of Commerce announced that the companies were being placed on its "Entity List" along with 26 other governmental and commercial organizations for alleged human rights violations. The Entity List is essentially a government blacklist that prohibits U.S.-based businesses from exporting their products to the named organizations for what the government is claiming is their role in China's campaign against Uighurs and other predominantly Muslim ethnic minorities in the country.
3. Feds Bust Aventura Executives
In another stunning turn of events this year, federal authorities raided the New York headquarters of surveillance and security equipment firm Aventura Technologies in November and arrested six employees for their alleged role in a scheme that prosecutors say involved selling Chinese-made security products to the government while falsely claiming them as being made in the U.S.A. Individual defendants charged in the complaint are Jack Cabasso, Aventura's Managing Director, and de facto owner and operator; Frances Cabasso, his wife and Aventura's purported owner and Chief Executive Officer; senior executives Jonathan Lasker, Christine Lavonne Lazarus and Eduard Matulik; current employee Wayne Marino; and recently retired employee Alan Schwartz. 
4. Anixter to be Sold
Security products distributor Anixter announced in late October that it had entered into an agreement to be acquired by an affiliate of private equity firm Clayton, Dublier & Rice (CD&R) for approximately $3.8 billion. "We believe this transaction is in the best interest of Anixter and our stockholders," Anixter President and CEO Bill Galvin said in a statement when the deal was announced. "After careful and thorough analysis, together with our independent advisors, our Board of Directors unanimously approved this transaction with CD&R, which has a strong reputation and a track record of success in helping industrial distributors, like Anixter, prosper and grow."
However, a second unnamed bidder has recently emerged for the company, leaving some to doubt whether the initial deal with CD&R will be finalized. CD&R even raised its initial offer from $81 per share to $82.50 per share, increasing the value of the transaction to $3.9 billion.
5. Changes at Pelco
Pelco, one of the industry's household names when it comes to video surveillance, underwent significant changes in 2019. In May, the company was sold by its former parent, French conglomerate Schneider Electric, to private equity firm Transom Capital Group for an undisclosed sum. Five months later, Pelco announced that Kurt Takahashi, who previously served as president of AMAG Technology, would take over as the company's CEO. To learn more about Takahashi's strategic vision for the company and how he plans to help restore it to its former glory, check out our "Manufacturer 1-on-1" interview with him here. 
6. Alarm Panel Recall Scare
Another event that took the market by surprise in 2019 was news that a report detailing a flaw found in alarm panels was sent in September to the U.S. Consumer Product Safety Commission (CPSC) that has the potential to lead to one of the largest and most significant product recalls in the industry's history. Specifically, the flaw pertains to hardwired single data-bus circuit connected burglar and fire alarm control units that were found to be unable to communicate alarms to central stations or property owners under a single fault condition. The flaw is said to impact millions of installed alarm panels across the country. SecurityInfoWatch contributor Ray Bernard examined the flaw and the actual risk to home and business owners in this October column.     
7. Security Business Magazine's Fast50 Awards
Celebrating its eighth year, the Fast50 brings recognition to the fastest-growing security integrators in North America. In addition to the annual rankings, led this year by Lancaster, Pa.-based Select Security, Security Business Editor-in-Chief Paul Rothman spoke with several of this year's honorees to discuss the trends impacting their businesses and to learn about the strategies they have used to accelerate growth.
8. Monitronics Files for Chapter 11
Just a year after being rebranded as BRINKS Home Security, Monitronics announced in May that it was filing for Chapter 11 bankruptcy protection as part of a restructuring effort that would eliminate $885 million in debt from the company's balance sheet. Following the completion of the restructuring, the company is expected to have approximately $990 million of total debt. "The restructuring will give our company the strongest balance sheet in our industry and, in doing so, will make us an even stronger competitor and partner," Jeffery Gardner, President and CEO Monitronics, said in a statement. "With the support of our largest creditors now solidly behind us, we look forward to efficiently and definitively completing this debt restructuring, so we may realize our full potential for long-term growth and success."
9. Panasonic Spin-Off
Another stalwart video surveillance brand that saw substantial change in 2019 was Panasonic. In June, the company spun off its Security Systems Business Division and sold a majority stake in the new company to Polaris Capital Group, a Tokyo-based private equity firm. The new company, which has been renamed Panasonic i-PRO Sensing Solutions Corporation of America, is comprised of the Security Systems Business Division as well as the industrial and medical vision compact camera R&D development of Panasonic's Innovation Center.
10. Amazon Continues to Target Security Industry
Following its 2018 acquisition of video doorbell maker Ring and the launch of several new residential security packages, Amazon raised eyebrows across the market in 2019 as it once again expanded its offerings for the industry. At the online retail giant's annual product launch event in September, several new security products of note were announced, including a new "Stick-Up Cam" HD indoor/outdoor security camera, the Ring Indoor Cam, and the Ring Retrofit Alarm Kit, which is essentially a DIY takeover kit for existing alarm systems. The company also launched Ring for Business – a specialized combination of Ring Alarm and video doorbells for small business owners – in August.