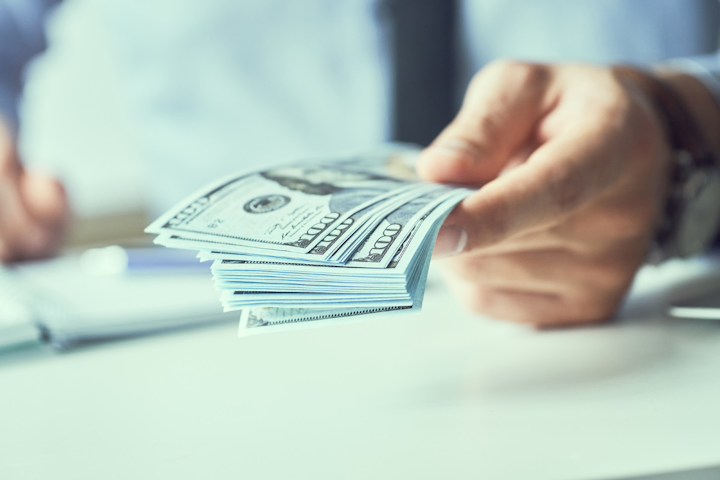 (Photo courtesy bigstockphoto.com)
Editor's note: This article originally appeared on the website of market research firm Memoori based on their recent 'Startups Report' and has been reprinted here with permission
Memoori has tracked over 100 emerging players who are providing physical security solutions tailored to commercial and industrial buildings out of over 600 smart building startups, according to our recent Startups Report.
Since January 2018, about 75 new entrants have gained venture capital (VC) investment of over $900 million for physical security solutions in commercial and industrial buildings.
Physical security-related VC investments in 2018 amounted to around $561 million, a 75% increase in funding levels from the previous year, when $321 million was invested. 2019 looks set to continue the high level of funding experienced in 2018, with $355 million already invested in the sector this year.
Corporate venture capital has played a role in funding many of these startups, with strategic investments made by a range of leading players in the physical security, building systems and workplace management sectors.
Active corporate investors include building systems players such as Johnson Controls, Siemens and Bosch, vendors of physical security products and systems such as Allegion, Stanley Security, Salto Systems and Assa Abloy, not to mention workplace management firms such as WeWork.
New entrants addressing alternative ways to control access to buildings are using a range of technologies including AI, blockchain identity management, electronic locking, sensors and biometrics.
Among these new entrants include companies like Openpath Security, a Los Angeles-based firm founded in 2016 that develops mobile access control systems for office spaces. Openpath Access enables employees to enter the office using their smartphones instead of a separate badge, keycard or fob.
Another startup, Density, has developed a people counting sensor, which can address unauthorized building access, particularly the tailgating problem. Integrated into the building access control system via API, their solution can anonymously track every person who enters the building. With on-device machine learning and processing power, Density analyzes data in real time, automatically identifying discrepancies between the number of person-entrances and the number of door badges.
Alcatraz AI, backed by Johnson Controls, is developing face recognition as an alternative method of checking for tailgaters and as a less cumbersome authentication tool for office employees rather than badging, fingerprint or iris-based access control systems.
Other startups in this space include Proxy, Kisi, IndoorNinja, Civic Technologies and Kairos.
New entrants developing physical security solutions are playing a role in the artificial intelligence revolution taking place in video surveillance. Startups in this space include Umbo Computer Vision, Rhombus Systems and Kogniz.
Founded in 2016 by Mohammad Rashid Khan and Boris Ploix, Calipsa, a new UK-based entrant has developed a platform built on deep learning techniques to automatically analyze video surveillance feeds and provide actionable real-time alerts and notifications to human operators seated in control rooms.
Calipsa received seed investment from the Innogy innovation hub in March 2019. Funded by innogy SE, a leading German energy company, the innogy Innovation Hub, has created a €162m portfolio (as of December 2018) through investing in start-ups and early stage businesses and provided opportunities for nearly 90 start-up and scale-up companies to collaborate.
Verkada, backed by Next47, Siemens venture capital unit, is an emerging player in the enterprise video security space, developing a platform combining plug-and-play security cameras with intelligent, cloud-based software.
"Verkada is building an enterprise-grade video surveillance solution that has all of the functionality and ease-of-use of cloud-managed consumer video cameras," said Lak Ananth, Managing Partner and CEO of Next47. "That is a category redefining combination in the market for physical security and advanced building systems."
Founded in 2018 and backed by seed funding from Metaprop NYC, Aegis AI builds software that employs computer vision to automatically detect weapons in security camera feeds. A similar startup, Athena Security, also masks the people it captures on video to avoid profiling based on race and other factors before letting AI analyze the footage.
There are also an increasing number of new entrants providing robotic and drone solutions for use in commercial buildings. Companies such as Cobalt Robotics have developed indoor security robots, designed to work alongside human guards patrolling offices and warehouses. Other startups addressing this market include Japan-based Rapyuta Robotics and Knightscope.
New entrants developing drones and UAVs for surveillance of commercial buildings and sensitive sites include French startup Azur Drones, Israeli firm, Percepto and Swiss-based Flyability who have developed indoor drones for public safety applications. In parallel, startups addressing the detection of unwanted drones have emerged to protect buildings, critical infrastructure and their occupants from unwarranted surveillance.
These technologies are changing the security landscape for buildings and incumbent players will need to work with startups through strategic alliances, M&A and investment to maximize their effectiveness in protecting the occupants of smart buildings.