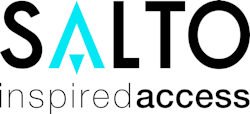 1780 Corporate Dr.
Suite 400
Norcross, GA 30093
Welcome to the world of intelligent locking solutions, providing security, flexibility and control. Welcome to the world of SALTO.
In today's fast moving and constantly changing world nothing stays the same for long. New working practices and new employees means security too has to continually change and evolve to keep pace. As a result buildings and workspaces need to be flexible and adaptable, ready to incorporate new technologies using stand alone door units with real time on-line systems that are inspiring to use, simple to install and able to work with existing IT networks.
Request More Information
Fill out the form below to request more information about Salto Systems Inc..
---